Depending On His Personality, Find the Most Unique Gift For Your Boyfriend
Did you ever compare your boyfriend to Ranbir Kapoor from Yeh Jawaani Hain Deewani or Shahid Kapoor from Kabir Singh? Did you think that your boyfriend falls under all of the categories because you know, love is blind? Or have you almost put him under a category but cannot realize why?
We have the answers. From class clown to the hopeless romantic, we've laid out 10 different personalities that every Indian boyfriend has so that you can pick the right one and get him the most perfect gift.
1. The Funny Devil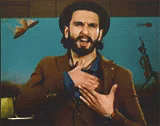 There is no way you can keep a straight face in front of him. With him, every sentence has a punchline and every date is a comedy night. You can't have one serious conversation with him, let alone an argument without breaking into a laugh. You have a permanent stomach ache from all the laughing and do not know what you would do without his impromptu jokes.
2. The 'It's Logical' Guy
If he can explain why a movie on a hot summer day is 'only logical' than shopping in fashion street, he is the realist among all of us. From sleeping through Kuch Kuch Hota Hai to explaining why Khoobsurat is illogical, this guy knows how to be practical and doesn't let emotions guide his way. He's the perfect ying to your hopeless romantic yang.
3. 
The 'TUM HO MERI KIRAN' Guy
No, we don't mean obsessive stalker who will kill to be with you. We mean the possessive romantic, who will comment "Mine <3" on each of your Instagram posts and tell all his friends, "Bhabhi hai teri." He doesn't like your guy best friend that much and prefers it if you spend your Friday nights with him rather than your friends.
4. The Chatterbox
He cannot stop talking ever. Be it sunset at Marine Drives or a quiet stroll through Lodhi Garden, he will always fill up the awkward pauses with interesting topics out of nowhere. He is an excellent storyteller and will keep you entertained through his stories at all times. Not much of a listener, you've scored a BINGO if you are not much of a talker.
5. The '2 am long drive' type
In short, the making new adventures everyday guy. He will be your hike partner, your 'finding new places to eat cheap food' partner and more often than not your scooty driver. All your friends consult you both before trying out something new because face it, you've already done that. You know the town better because he has shown you some amazing secret places, and slowly and steadily you fell for both him and your city.
Combine all the romantic heroes from all the movies you've ever seen. Double everything by two, and there you have it. Whether it's a random appreciation post or flowers and chocolates during that time of the month, he sure surprises you more and more every day. He defines the perfect date and knows how to show a girl a good time, and trust me, your friends are pretty jealous- because he's the Rahul to your Anjali.
7. The 'Take a chill pill' Type
He's lazy with a capital L. He might ruin your plans for a special afternoon lunch at your favourite restaurant but he will very much make up for it, by showing you how to chill at home. They believe in PJs and shorts much more than LBDs and suits, and on days when you just don't feel like getting up, well guess what? He'll be totally chill.
8. The 'Star Trek on Valentine's Day' Type
Just like Leonard Hofstadter from The Big Bang Theory, if you are the victim of countless video gaming sessions and Star trek binge-watching in the name of dates, you are with the Geeky one. From solutions to all technology-related problems to Lord of The Ring marathons, they are the cutest when talking about their favourite episode of Silicon Valley. Just lacking some fashion skills, these guys will make sure that you are part of all the fandoms that they have always been.
9. The 'Attention needed 24/7' Guy 
Who said, 'Girls need all the attention?'. This guy will always make sure that he is the centre of your universe and you reserve all your energy for him. Not necessarily a bad thing, this guy will always be there to remind you of all the fun times you've had. Although the 50 texts might get a little tough to handle, he sure knows how to go over the top once in a while.
10. The 'Once in a blue moon' Texter
We can agree that the unanswered texts or video calls, hurt a little, but you can't help it. He isn't much into technology and rather gets very awkward when you are talking on the phone. But meet him in person and he's the charming guy you fell for. It's not his mistake for hating social media, he's just a very simple guy who would rather be out of the Instagram frenzy than in.

Could you identify your boyfriend from this list? If you did, the big question next would be What unique gifts could you possibly give him, that will stand out and convey all your heart's messages to him?
For every fun spirit, we have something special. Whether it is his birthday, graduation party or a promotion, he deserves a box full of love and fun.
Easy for you, you are in the best place. Our amazing gift boxes filled with fun, vibrant and quirky pairs of socks lay ready for the youthful generation, for every occasion you want.
The Ultimate Socks Collection for the ultimate boyfriend who turns a dull day into the best. Make it even more special by adding a picture and a sweet and romantic message on your behalf, and we will make a personalized postcard for you.
Don't wait anymore! Let your support system know that without him life would be dull and you are so blessed to be with such a great person. Gift him one of our gift boxes and bring a smile on his face!
3 comments
https://casinobulk.com/
https://casinobulk.com/ 카지노사이트
https://casinobulk.com/ 바카라사이트
https://casinobulk.com/ 온라인카지노
https://casinobulk.com/ 온라인바카라
https://casinobulk.com/ 온라인슬롯사이트
https://casinobulk.com/ 카지노사이트게임
https://casinobulk.com/ 카지노사이트검증
https://casinobulk.com/ 카지노사이트추천
https://casinobulk.com/ 안전카지노사이트
https://casinobulk.com/ 안전카지노사이트도메인
https://casinobulk.com/ 안전한 카지노사이트 추천
https://casinobulk.com/ 바카라사이트게임
https://casinobulk.com/ 바카라사이트검증
https://casinobulk.com/ 바카라사이트추천
https://casinobulk.com/ 안전바카라사이트
https://casinobulk.com/ 안전바카라사이트도
https://casinobulk.com/ 안전한 바카라사이트
http://toolbarqueries.google.com.uy/url?sa=t&url=https://casinobulk.com/
http://toolbarqueries.google.com.tw/url?sa=t&url=https://casinobulk.com/
http://toolbarqueries.google.com.tr/url?sa=t&url=https://casinobulk.com/
http://toolbarqueries.google.com.sa/url?sa=t&url=https://casinobulk.com/
http://toolbarqueries.google.com.py/url?sa=t&url=https://casinobulk.com/
http://toolbarqueries.google.com.pr/url?sa=t&url=https://casinobulk.com/
http://toolbarqueries.google.com.pk/url?sa=t&url=https://casinobulk.com/
http://toolbarqueries.google.com.pe/url?sa=t&url=https://casinobulk.com/
http://toolbarqueries.google.com.my/url?sa=t&url=https://casinobulk.com/
http://toolbarqueries.google.com.hk/url?sa=t&url=https://casinobulk.com/
http://toolbarqueries.google.com.gt/url?sa=t&url=https://casinobulk.com/
http://toolbarqueries.google.com.gh/url?sa=t&url=https://casinobulk.com/
https://clients1.google.com.ar/url?sa=t&url=https://casinobulk.com/
https://clients1.google.com.ag/url?sa=t&url=https://casinobulk.com/
https://clients1.google.co.zm/url?sa=t&url=https://casinobulk.com/
https://clients1.google.co.za/url?sa=t&url=https://casinobulk.com/
https://clients1.google.co.ve/url?sa=t&url=https://casinobulk.com/
https://clients1.google.co.uz/url?sa=t&url=https://casinobulk.com/
https://clients1.google.co.ug/url?sa=t&url=https://casinobulk.com/
https://clients1.google.co.th/url?sa=t&url=https://casinobulk.com/
https://clients1.google.co.nz/url?sa=t&url=https://casinobulk.com/
https://clients1.google.co.kr/url?sa=t&url=https://casinobulk.com/
https://clients1.google.co.ke/url?sa=t&url=https://casinobulk.com/
https://clients1.google.co.il/url?sa=t&url=https://casinobulk.com/
https://clients1.google.co.id/url?sa=t&url=https://casinobulk.com/
https://clients1.google.co.cr/url?sa=t&url=https://casinobulk.com/
https://clients1.google.co.ck/url?sa=t&url=https://casinobulk.com/
https://cse.google.co.ck/url?sa=t&url=https://casinobulk.com/
https://cse.google.co.bw/url?sa=t&url=https://casinobulk.com/
https://cse.google.cm/url?sa=t&url=https://casinobulk.com/
https://cse.google.cl/url?sa=t&url=https://casinobulk.com/
https://cse.google.ci/url?sa=t&url=https://casinobulk.com/
https://cse.google.ch/url?sa=t&url=https://casinobulk.com/
https://cse.google.ch/url?sa=i&url=https://casinobulk.com/
https://cse.google.cg/url?sa=t&url=https://casinobulk.com/
https://cse.google.cd/url?sa=t&url=https://casinobulk.com/
https://cse.google.by/url?sa=t&url=https://casinobulk.com/
https://cse.google.bs/url?sa=t&url=https://casinobulk.com/
https://cse.google.bi/url?sa=t&url=https://casinobulk.com/
https://cse.google.bg/url?sa=t&url=https://casinobulk.com/
https://cse.google.be/url?sa=t&url=https://casinobulk.com/
https://cse.google.be/url?sa=i&url=https://casinobulk.com/
https://cse.google.ba/url?sa=t&url=https://casinobulk.com/
https://cse.google.az/url?sa=t&url=https://casinobulk.com/
https://cse.google.at/url?sa=t&url=https://casinobulk.com/
https://images.google.ca/url?sa=t&url=https://blogskorcasino1.blogspot.com/2022/12/darmstadt-court-drops-hindering.html
https://images.google.by/url?sa=t&url=https://blogskorcasino1.blogspot.com/2022/12/darmstadt-court-drops-hindering.html
https://images.google.bs/url?sa=t&url=https://blogskorcasino1.blogspot.com/2022/12/darmstadt-court-drops-hindering.html
https://images.google.bi/url?sa=t&url=https://blogskorcasino1.blogspot.com/2022/12/darmstadt-court-drops-hindering.html
https://images.google.bg/url?sa=t&url=https://blogskorcasino1.blogspot.com/2022/12/darmstadt-court-drops-hindering.html
https://images.google.bf/url?sa=t&url=https://blogskorcasino1.blogspot.com/2022/12/darmstadt-court-drops-hindering.html
https://images.google.be/url?sa=t&url=https://blogskorcasino1.blogspot.com/2022/12/darmstadt-court-drops-hindering.html
https://images.google.ba/url?sa=t&url=https://blogskorcasino1.blogspot.com/2022/12/darmstadt-court-drops-hindering.html
https://images.google.ba/url?q=https://blogskorcasino1.blogspot.com/2022/12/darmstadt-court-drops-hindering.html
https://images.google.az/url?sa=t&url=https://blogskorcasino1.blogspot.com/2022/12/darmstadt-court-drops-hindering.html
https://images.google.at/url?sa=t&url=https://blogskorcasino1.blogspot.com/2022/12/darmstadt-court-drops-hindering.html
https://images.google.as/url?sa=t&url=https://blogskorcasino1.blogspot.com/2022/12/darmstadt-court-drops-hindering.html
https://images.google.am/url?sa=t&url=https://blogskorcasino1.blogspot.com/2022/12/darmstadt-court-drops-hindering.html
https://images.google.al/url?sa=t&url=https://blogskorcasino1.blogspot.com/2022/12/darmstadt-court-drops-hindering.html
https://images.google.ae/url?sa=t&url=https://blogskorcasino1.blogspot.com/2022/12/darmstadt-court-drops-hindering.html
https://images.google.ae/url?q=https://blogskorcasino1.blogspot.com/2022/12/darmstadt-court-drops-hindering.html
https://images.google.ad/url?sa=t&url=https://blogskorcasino1.blogspot.com/2022/12/darmstadt-court-drops-hindering.html
https://maps.google.co.ke/url?sa=t&url=https://blogskorcasino1.blogspot.com/2022/12/darmstadt-court-drops-hindering.html
https://maps.google.co.jp/url?sa=t&url=https://blogskorcasino1.blogspot.com/2022/12/darmstadt-court-drops-hindering.html
https://maps.google.co.in/url?sa=t&url=https://blogskorcasino1.blogspot.com/2022/12/darmstadt-court-drops-hindering.html
https://maps.google.co.il/url?sa=t&url=https://blogskorcasino1.blogspot.com/2022/12/darmstadt-court-drops-hindering.html
https://maps.google.co.id/url?sa=t&url=https://blogskorcasino1.blogspot.com/2022/12/darmstadt-court-drops-hindering.html
https://maps.google.co.cr/url?sa=t&url=https://blogskorcasino1.blogspot.com/2022/12/darmstadt-court-drops-hindering.html
https://maps.google.co.bw/url?sa=t&url=https://blogskorcasino1.blogspot.com/2022/12/darmstadt-court-drops-hindering.html
https://maps.google.cm/url?sa=t&url=https://blogskorcasino1.blogspot.com/2022/12/darmstadt-court-drops-hindering.html
https://maps.google.cl/url?sa=t&url=https://blogskorcasino1.blogspot.com/2022/12/darmstadt-court-drops-hindering.html
https://maps.google.ci/url?sa=t&url=https://blogskorcasino1.blogspot.com/2022/12/darmstadt-court-drops-hindering.html
https://maps.google.ch/url?sa=t&url=https://blogskorcasino1.blogspot.com/2022/12/darmstadt-court-drops-hindering.html
https://maps.google.cd/url?sa=t&url=https://blogskorcasino1.blogspot.com/2022/12/darmstadt-court-drops-hindering.html
https://maps.google.cat/url?sa=t&url=https://blogskorcasino1.blogspot.com/2022/12/darmstadt-court-drops-hindering.html
https://maps.google.ca/url?sa=t&url=https://blogskorcasino1.blogspot.com/2022/12/darmstadt-court-drops-hindering.html
https://www.google.co.tz/url?sa=t&url=https://blogskorcasino1.blogspot.com/2022/12/darmstadt-court-drops-hindering.html
https://www.google.co.th/url?sa=t&url=https://blogskorcasino1.blogspot.com/2022/12/darmstadt-court-drops-hindering.html
https://www.google.co.nz/url?sa=t&url=https://blogskorcasino1.blogspot.com/2022/12/darmstadt-court-drops-hindering.html
https://www.google.co.ma/url?sa=t&url=https://blogskorcasino1.blogspot.com/2022/12/darmstadt-court-drops-hindering.html
https://www.google.co.ls/url?sa=t&url=https://blogskorcasino1.blogspot.com/2022/12/darmstadt-court-drops-hindering.html
https://www.google.co.kr/url?sa=t&url=https://blogskorcasino1.blogspot.com/2022/12/darmstadt-court-drops-hindering.html
https://www.google.co.ke/url?sa=t&url=https://blogskorcasino1.blogspot.com/2022/12/darmstadt-court-drops-hindering.html
https://www.google.co.jp/url?sa=t&url=https://blogskorcasino1.blogspot.com/2022/12/darmstadt-court-drops-hindering.html
https://www.google.co.in/url?sa=t&url=https://blogskorcasino1.blogspot.com/2022/12/darmstadt-court-drops-hindering.html
https://www.google.co.il/url?sa=t&url=https://blogskorcasino1.blogspot.com/2022/12/darmstadt-court-drops-hindering.html
https://www.google.co.id/url?sa=t&url=https://blogskorcasino1.blogspot.com/2022/12/darmstadt-court-drops-hindering.html
https://www.google.co.cr/url?sa=t&url=https://blogskorcasino1.blogspot.com/2022/12/darmstadt-court-drops-hindering.html
https://www.google.co.bw/url?sa=t&url=https://blogskorcasino1.blogspot.com/2022/12/darmstadt-court-drops-hindering.html
https://www.google.cm/url?sa=t&url=https://blogskorcasino1.blogspot.com/2022/12/darmstadt-court-drops-hindering.html
https://www.google.cl/url?sa=t&url=https://blogskorcasino1.blogspot.com/2022/12/darmstadt-court-drops-hindering.html
https://www.google.ci/url?sa=t&url=https://blogskorcasino1.blogspot.com/2022/12/darmstadt-court-drops-hindering.html
https://www.google.ch/url?sa=t&url=https://blogskorcasino1.blogspot.com/2022/12/darmstadt-court-drops-hindering.html
https://www.google.cd/url?sa=t&url=https://blogskorcasino1.blogspot.com/2022/12/darmstadt-court-drops-hindering.html
https://www.google.cat/url?sa=t&url=https://blogskorcasino1.blogspot.com/2022/12/darmstadt-court-drops-hindering.html
https://www.google.ca/url?sa=t&url=https://blogskorcasino1.blogspot.com/2022/12/darmstadt-court-drops-hindering.html
WhiskeyPeak77@gmail.com 12/7/22
https://opviewer.com/
http://www.erotikplatz.at/redirect.php?id=939&mode=fuhrer&url=https://opviewer.com
http://www.imsnet.at/LangChange.aspx?uri=https://opviewer.com
https://www.kath-kirche-kaernten.at/pfarren/pfarre/C3014?URL=https://opviewer.com
http://gs.matzendorf.at/includes/linkaufruf.asp?art=kapitel&link=https://opviewer.com
http://www.nuttenzone.at/jump.php?url=https://opviewer.com
https://cms.oeav-events.at/wGlobal/nessyEDVapps/layout/fancybox.php?link=https://opviewer.com
https://www.oebb.at/nightjet_newsletter/tc/xxxx?url=https://opviewer.com
https://www.gardensonline.com.au/Global/Players/YouTube.aspx?VideoURL=https://opviewer.com
http://www2.golflink.com.au/out.aspx?frm=gglcmicrosite&target=https://opviewer.com
http://www2.golflink.com.au/out.aspx?frm=logo&target=https://opviewer.com
https://www.golfselect.com.au/redirect?activityType_cd=WEB-LINK&course_id=2568&tgturl=https://opviewer.com
https://www.malcolmturnbull.com.au/?URL=https://opviewer.com
http://march-hare.com.au/library/default.asp?PP=/library/toc/lib-12.xml&tocPath=&URL=https://https://opviewer.com
https://www.oliverhume.com.au/enquiry/thank-you/?redirectTo=https://opviewer.com
http://www.parents-guide-illawarra.com.au/Redirect.aspx?destination=https://https://opviewer.com
https://ramset.com.au/Document/Url/?url=https://opviewer.com
https://ramset.com.au/document/url/?url=https://opviewer.com
http://rubyconnection.com.au/umbraco/newsletterstudio/tracking/trackclick.aspx?url=https://opviewer.com
http://southburnett.com.au/movies/movie.php?url=https://opviewer.com
https://www.vicsport.com.au/analytics/outbound?url=https://opviewer.com
https://www.vwwatercooled.com.au/forums/redirect-to/?redirect=https://https://opviewer.com
http://clients3.weblink.com.au/clients/aluminalimited/priceframe1.aspx?link=https://opviewer.com
https://maps.google.lt/url?sa=t&url=https://opviewer.com
https://ref.gamer.com.tw/redir.php?url=https://opviewer.com
https://images.google.com.sa/url?sa=t&url=https://opviewer.com
https://maps.google.com.sa/url?sa=t&url=https://opviewer.com
https://www.google.com.sa/url?sa=t&url=https://opviewer.com
https://images.google.hr/url?sa=t&url=https://opviewer.com
https://www.google.hr/url?sa=t&url=https://opviewer.com
https://maps.google.hr/url?sa=t&url=https://opviewer.com
https://images.google.com.pe/url?sa=t&url=https://opviewer.com
https://www.google.com.pe/url?sa=t&url=https://opviewer.com
https://maps.google.ae/url?sa=t&url=https://opviewer.com
https://images.google.ae/url?sa=t&url=https://opviewer.com
https://www.google.ae/url?sa=t&url=https://opviewer.com
https://www.google.co.ve/url?sa=t&url=https://opviewer.com
https://maps.google.co.ve/url?sa=t&url=https://opviewer.com
https://images.google.co.ve/url?sa=t&url=https://opviewer.com
http://onlinemanuals.txdot.gov/help/urlstatusgo.html?url=https://opviewer.com
https://www.google.com.pk/url?sa=t&url=https://opviewer.com
https://images.google.com.pk/url?sa=t&url=https://opviewer.com
https://community.rsa.com/t5/custom/page/page-id/ExternalRedirect?url=https://opviewer.com
https://www.google.com.eg/url?sa=t&url=https://opviewer.com
https://maps.google.com.eg/url?sa=t&url=https://opviewer.com
https://images.google.com.eg/url?sa=t&url=https://opviewer.com
https://www.google.si/url?sa=t&url=https://opviewer.com
https://maps.google.si/url?sa=t&url=https://opviewer.com
https://images.google.si/url?sa=t&url=https://opviewer.com
http://www.pickyourown.org/articles.php?NAME=Visit+Us&URL=https://opviewer.com
https://maps.google.lv/url?sa=t&url=https://opviewer.com
https://www.google.lv/url?sa=t&url=https://opviewer.com
https://images.google.lv/url?sa=t&url=https://opviewer.com
https://community.cypress.com/t5/custom/page/page-id/ExternalRedirect?url=https://opviewer.com
https://www.google.ee/url?sa=t&url=https://opviewer.com
https://cms.oeav-events.at/wGlobal/nessyEDVapps/layout/fancybox.php?link=https://opviewer.com
https://www.oebb.at/nightjet_newsletter/tc/xxxx?url=https://opviewer.com
https://www.gardensonline.com.au/Global/Players/YouTube.aspx?VideoURL=https://opviewer.com
http://www2.golflink.com.au/out.aspx?frm=gglcmicrosite&target=https://opviewer.com
http://www2.golflink.com.au/out.aspx?frm=logo&target=https://opviewer.com
https://www.golfselect.com.au/redirect?activityType_cd=WEB-LINK&courseid=2568&tgturl=https://opviewer.com
https://www.malcolmturnbull.com.au/?URL=https://opviewer.com
http://march-hare.com.au/library/default.asp?PP=/library/toc/lib-12.xml&tocPath=&URL=https://https://opviewer.com
https://www.oliverhume.com.au/enquiry/thank-you/?redirectTo=https://opviewer.com
http://www.parents-guide-illawarra.com.au/Redirect.aspx?destination=https://https://opviewer.com
https://ramset.com.au/Document/Url/?url=https://opviewer.com
https://ramset.com.au/document/url/?url=https://opviewer.com
http://rubyconnection.com.au/umbraco/newsletterstudio/tracking/trackclick.aspx?url=https://opviewer.com
http://southburnett.com.au/movies/movie.php?url=https://opviewer.com
https://www.vicsport.com.au/analytics/outbound?url=https://opviewer.com
https://www.vwwatercooled.com.au/forums/redirect-to/?redirect=https://https://opviewer.com
http://clients3.weblink.com.au/clients/aluminalimited/priceframe1.aspx?link=https://opviewer.com
https://clients1.google.ad/url?q=https://opviewer.com
https://cse.google.ad/url?q=https://opviewer.com
https://images.google.ad/url?q=https://opviewer.com
https://maps.google.ad/url?q=https://opviewer.com
https://www.google.ad/url?q=https://opviewer.com
https://emaratyah.ae/new-redirect.php?w=https://opviewer.com
http://mbrf.ae/knowledgeaward/language/ar/?redirecturl=https://opviewer.com
http://rafco.ae/container.asp?url=https://opviewer.com
http://for-css.ucoz.ae/go?https://opviewer.com
https://clients1.google.com.af/url?q=https://opviewer.com
https://cse.google.com.af/url?q=https://opviewer.com
https://images.google.com.af/url?q=https://opviewer.com
http://toolbarqueries.google.com.af/url?sa=t&url=https://opviewer.com
https://www.google.com.af/url?q=https://opviewer.com
https://www.snek.ai/redirect?url=https://opviewer.com
http://www.torrent.ai/lt/redirect.php?url=https://opviewer.com
http://avto.al/az/home/redirect?carId=1639612&url=https://opviewer.com
https://clients1.google.al/url?q=https://opviewer.com
https://cse.google.al/url?q=https://opviewer.com
https://images.google.al/url?q=https://opviewer.com
https://images.google.al/url?q=https://opviewer.com
http://toolbarqueries.google.al/url?q=https://opviewer.com
https://www.google.al/url?q=https://opviewer.com
http://tido.al/vazhdo.php?url=https://opviewer.com
http://smile.wjp.am/link-free/link3.cgi?mode=cnt&no=8&hpurl=https://opviewer.com
https://oxleys.app/friends.php?q=https://opviewer.com
http://www.ain.com.ar/openpop.php?url=https://opviewer.com
http://www.ain.com.ar/openpop.php?url=https://opviewer.com
https://www.google.nl/url?sa=t&url=https://daeguop.weebly.com/blog/all-that-youve-at-any-point-needed-to-realize-about-sports-massage
https://www.google.mw/url?sa=t&url=https://daeguop.weebly.com/blog/all-that-youve-at-any-point-needed-to-realize-about-sports-massage
https://www.google.mv/url?sa=t&url=https://daeguop.weebly.com/blog/all-that-youve-at-any-point-needed-to-realize-about-sports-massage
https://www.google.mu/url?sa=t&url=https://daeguop.weebly.com/blog/all-that-youve-at-any-point-needed-to-realize-about-sports-massage
https://www.google.ms/url?sa=t&url=https://daeguop.weebly.com/blog/all-that-youve-at-any-point-needed-to-realize-about-sports-massage
https://www.google.mn/url?sa=t&url=https://daeguop.weebly.com/blog/all-that-youve-at-any-point-needed-to-realize-about-sports-massage
https://www.google.mk/url?sa=t&url=https://daeguop.weebly.com/blog/all-that-youve-at-any-point-needed-to-realize-about-sports-massage
https://www.google.mg/url?sa=t&url=https://daeguop.weebly.com/blog/all-that-youve-at-any-point-needed-to-realize-about-sports-massage
https://www.google.me/url?sa=t&url=https://daeguop.weebly.com/blog/all-that-youve-at-any-point-needed-to-realize-about-sports-massage
https://www.google.md/url?sa=t&url=https://daeguop.weebly.com/blog/all-that-youve-at-any-point-needed-to-realize-about-sports-massage
https://www.google.lv/url?sa=t&url=https://daeguop.weebly.com/blog/all-that-youve-at-any-point-needed-to-realize-about-sports-massage
https://www.google.lu/url?sa=t&url=https://daeguop.weebly.com/blog/all-that-youve-at-any-point-needed-to-realize-about-sports-massage
https://www.google.lt/url?sa=t&url=https://daeguop.weebly.com/blog/all-that-youve-at-any-point-needed-to-realize-about-sports-massage
https://www.google.lk/url?sa=t&url=https://daeguop.weebly.com/blog/all-that-youve-at-any-point-needed-to-realize-about-sports-massage
https://www.google.li/url?sa=t&url=https://daeguop.weebly.com/blog/all-that-youve-at-any-point-needed-to-realize-about-sports-massage
https://www.google.la/url?sa=t&url=https://daeguop.weebly.com/blog/all-that-youve-at-any-point-needed-to-realize-about-sports-massage
https://www.google.kz/url?sa=t&url=https://daeguop.weebly.com/blog/all-that-youve-at-any-point-needed-to-realize-about-sports-massage
https://www.google.kg/url?sa=t&url=https://daeguop.weebly.com/blog/all-that-youve-at-any-point-needed-to-realize-about-sports-massage
https://www.google.jo/url?sa=t&url=https://daeguop.weebly.com/blog/all-that-youve-at-any-point-needed-to-realize-about-sports-massage
https://www.google.je/url?sa=t&url=https://daeguop.weebly.com/blog/all-that-youve-at-any-point-needed-to-realize-about-sports-massage
https://www.google.it/url?sa=t&url=https://daeguop.weebly.com/blog/all-that-youve-at-any-point-needed-to-realize-about-sports-massage
https://www.google.is/url?sa=t&url=https://daeguop.weebly.com/blog/all-that-youve-at-any-point-needed-to-realize-about-sports-massage
https://www.google.iq/url?sa=t&url=https://daeguop.weebly.com/blog/all-that-youve-at-any-point-needed-to-realize-about-sports-massage
https://www.google.ie/url?sa=t&url=https://daeguop.weebly.com/blog/all-that-youve-at-any-point-needed-to-realize-about-sports-massage
https://www.google.hu/url?sa=t&url=https://daeguop.weebly.com/blog/all-that-youve-at-any-point-needed-to-realize-about-sports-massage
https://www.google.ht/url?sa=t&url=https://daeguop.weebly.com/blog/all-that-youve-at-any-point-needed-to-realize-about-sports-massage
https://www.google.hr/url?sa=t&url=https://daeguop.weebly.com/blog/all-that-youve-at-any-point-needed-to-realize-about-sports-massage
https://www.google.hn/url?sa=t&url=https://daeguop.weebly.com/blog/all-that-youve-at-any-point-needed-to-realize-about-sports-massage
https://www.google.gr/url?sa=t&url=https://daeguop.weebly.com/blog/all-that-youve-at-any-point-needed-to-realize-about-sports-massage
https://www.google.gp/url?sa=t&url=https://daeguop.weebly.com/blog/all-that-youve-at-any-point-needed-to-realize-about-sports-massage
https://www.google.gm/url?sa=t&url=https://daeguop.weebly.com/blog/all-that-youve-at-any-point-needed-to-realize-about-sports-massage
https://www.google.gl/url?sa=t&url=https://daeguop.weebly.com/blog/all-that-youve-at-any-point-needed-to-realize-about-sports-massage
https://www.google.gg/url?sa=t&url=https://daeguop.weebly.com/blog/all-that-youve-at-any-point-needed-to-realize-about-sports-massage
https://www.google.ge/url?sa=t&url=https://daeguop.weebly.com/blog/all-that-youve-at-any-point-needed-to-realize-about-sports-massage
https://www.google.fr/url?sa=t&url=https://daeguop.weebly.com/blog/all-that-youve-at-any-point-needed-to-realize-about-sports-massage
https://www.google.fm/url?sa=t&url=https://daeguop.weebly.com/blog/all-that-youve-at-any-point-needed-to-realize-about-sports-massage
https://www.google.fi/url?sa=t&url=https://daeguop.weebly.com/blog/all-that-youve-at-any-point-needed-to-realize-about-sports-massage
https://www.google.es/url?sa=t&url=https://daeguop.weebly.com/blog/all-that-youve-at-any-point-needed-to-realize-about-sports-massage
https://www.google.ee/url?sa=t&url=https://daeguop.weebly.com/blog/all-that-youve-at-any-point-needed-to-realize-about-sports-massage
https://www.google.dz/url?sa=t&url=https://daeguop.weebly.com/blog/all-that-youve-at-any-point-needed-to-realize-about-sports-massage
https://www.google.dk/url?sa=t&url=https://daeguop.weebly.com/blog/all-that-youve-at-any-point-needed-to-realize-about-sports-massage
https://www.google.dj/url?sa=t&url=https://daeguop.weebly.com/blog/all-that-youve-at-any-point-needed-to-realize-about-sports-massage
https://www.google.de/url?sa=t&url=https://daeguop.weebly.com/blog/all-that-youve-at-any-point-needed-to-realize-about-sports-massage
https://www.google.cz/url?sa=t&url=https://daeguop.weebly.com/blog/all-that-youve-at-any-point-needed-to-realize-about-sports-massage
https://www.google.com/url?sa=t&url=https://daeguop.weebly.com/blog/all-that-youve-at-any-point-needed-to-realize-about-sports-massage
https://www.google.com.vn/url?sa=t&url=https://daeguop.weebly.com/blog/all-that-youve-at-any-point-needed-to-realize-about-sports-massage
https://www.google.com.uy/url?sa=t&url=https://daeguop.weebly.com/blog/all-that-youve-at-any-point-needed-to-realize-about-sports-massage
https://www.google.com.ua/url?sa=t&url=https://daeguop.weebly.com/blog/all-that-youve-at-any-point-needed-to-realize-about-sports-massage
https://www.google.com.tw/url?sa=t&url=https://daeguop.weebly.com/blog/all-that-youve-at-any-point-needed-to-realize-about-sports-massage
https://www.google.com.tr/url?sa=t&url=https://daeguop.weebly.com/blog/all-that-youve-at-any-point-needed-to-realize-about-sports-massage
https://www.google.com.sv/url?sa=t&url=https://daeguop.weebly.com/blog/all-that-youve-at-any-point-needed-to-realize-about-sports-massage
https://www.google.com.sg/url?sa=t&url=https://daeguop.weebly.com/blog/all-that-youve-at-any-point-needed-to-realize-about-sports-massage
https://www.google.com.sa/url?sa=t&url=https://daeguop.weebly.com/blog/all-that-youve-at-any-point-needed-to-realize-about-sports-massage
https://www.google.com.qa/url?sa=t&url=https://daeguop.weebly.com/blog/all-that-youve-at-any-point-needed-to-realize-about-sports-massage
https://www.google.com.py/url?sa=t&url=https://daeguop.weebly.com/blog/all-that-youve-at-any-point-needed-to-realize-about-sports-massage
https://www.google.com.pr/url?sa=t&url=https://daeguop.weebly.com/blog/all-that-youve-at-any-point-needed-to-realize-about-sports-massage
https://www.google.com.pk/url?sa=t&url=https://daeguop.weebly.com/blog/all-that-youve-at-any-point-needed-to-realize-about-sports-massage
https://www.google.com.ph/url?sa=t&url=https://daeguop.weebly.com/blog/all-that-youve-at-any-point-needed-to-realize-about-sports-massage
https://www.google.com.pe/url?sa=t&url=https://daeguop.weebly.com/blog/all-that-youve-at-any-point-needed-to-realize-about-sports-massage
https://www.google.com.pa/url?sa=t&url=https://daeguop.weebly.com/blog/all-that-youve-at-any-point-needed-to-realize-about-sports-massage
https://www.google.com.om/url?sa=t&url=https://daeguop.weebly.com/blog/all-that-youve-at-any-point-needed-to-realize-about-sports-massage
https://www.google.com.ni/url?sa=t&url=https://daeguop.weebly.com/blog/all-that-youve-at-any-point-needed-to-realize-about-sports-massage
https://www.google.com.ng/url?sa=t&url=https://daeguop.weebly.com/blog/all-that-youve-at-any-point-needed-to-realize-about-sports-massage
https://www.google.com.na/url?sa=t&url=https://daeguop.weebly.com/blog/all-that-youve-at-any-point-needed-to-realize-about-sports-massage
https://www.google.com.mz/url?sa=t&url=https://daeguop.weebly.com/blog/all-that-youve-at-any-point-needed-to-realize-about-sports-massage
https://www.google.com.my/url?sa=t&url=https://daeguop.weebly.com/blog/all-that-youve-at-any-point-needed-to-realize-about-sports-massage
https://www.google.com.mx/url?sa=t&url=https://daeguop.weebly.com/blog/all-that-youve-at-any-point-needed-to-realize-about-sports-massage
https://www.google.com.mt/url?sa=t&url=https://daeguop.weebly.com/blog/all-that-youve-at-any-point-needed-to-realize-about-sports-massage
https://www.google.com.ly/url?sa=t&url=https://daeguop.weebly.com/blog/all-that-youve-at-any-point-needed-to-realize-about-sports-massage
https://www.google.com.lb/url?sa=t&url=https://daeguop.weebly.com/blog/all-that-youve-at-any-point-needed-to-realize-about-sports-massage
https://www.google.com.kw/url?sa=t&url=https://daeguop.weebly.com/blog/all-that-youve-at-any-point-needed-to-realize-about-sports-massage
https://www.google.com.kh/url?sa=t&url=https://daeguop.weebly.com/blog/all-that-youve-at-any-point-needed-to-realize-about-sports-massage
https://www.google.com.jm/url?sa=t&url=https://daeguop.weebly.com/blog/all-that-youve-at-any-point-needed-to-realize-about-sports-massage
https://www.google.com.hk/url?sa=t&url=https://daeguop.weebly.com/blog/all-that-youve-at-any-point-needed-to-realize-about-sports-massage
https://www.google.com.gt/url?sa=t&url=https://daeguop.weebly.com/blog/all-that-youve-at-any-point-needed-to-realize-about-sports-massage
https://www.google.com.gi/url?sa=t&url=https://daeguop.weebly.com/blog/all-that-youve-at-any-point-needed-to-realize-about-sports-massage
https://www.google.com.gh/url?sa=t&url=https://daeguop.weebly.com/blog/all-that-youve-at-any-point-needed-to-realize-about-sports-massage
https://www.google.com.fj/url?sa=t&url=https://daeguop.weebly.com/blog/all-that-youve-at-any-point-needed-to-realize-about-sports-massage
https://www.google.com.et/url?sa=t&url=https://daeguop.weebly.com/blog/all-that-youve-at-any-point-needed-to-realize-about-sports-massage
https://www.google.com.eg/url?sa=t&url=https://daeguop.weebly.com/blog/all-that-youve-at-any-point-needed-to-realize-about-sports-massage
https://www.google.com.ec/url?sa=t&url=https://daeguop.weebly.com/blog/all-that-youve-at-any-point-needed-to-realize-about-sports-massage
https://www.google.com.do/url?sa=t&url=https://daeguop.weebly.com/blog/all-that-youve-at-any-point-needed-to-realize-about-sports-massage
https://www.google.com.cy/url?sa=t&url=https://daeguop.weebly.com/blog/all-that-youve-at-any-point-needed-to-realize-about-sports-massage
https://www.google.com.cu/url?sa=t&url=https://daeguop.weebly.com/blog/all-that-youve-at-any-point-needed-to-realize-about-sports-massage
https://www.google.com.co/url?sa=t&url=https://daeguop.weebly.com/blog/all-that-youve-at-any-point-needed-to-realize-about-sports-massage
https://www.google.com.bz/url?sa=t&url=https://daeguop.weebly.com/blog/all-that-youve-at-any-point-needed-to-realize-about-sports-massage
https://www.google.com.br/url?sa=t&url=https://daeguop.weebly.com/blog/all-that-youve-at-any-point-needed-to-realize-about-sports-massage
https://www.google.com.bo/url?sa=t&url=https://daeguop.weebly.com/blog/all-that-youve-at-any-point-needed-to-realize-about-sports-massage
https://www.google.com.bn/url?sa=t&url=https://daeguop.weebly.com/blog/all-that-youve-at-any-point-needed-to-realize-about-sports-massage
https://www.google.com.bh/url?sa=t&url=https://daeguop.weebly.com/blog/all-that-youve-at-any-point-needed-to-realize-about-sports-massage
https://www.google.com.bd/url?sa=t&url=https://daeguop.weebly.com/blog/all-that-youve-at-any-point-needed-to-realize-about-sports-massage
https://www.google.com.au/url?sa=t&url=https://daeguop.weebly.com/blog/all-that-youve-at-any-point-needed-to-realize-about-sports-massage
https://www.google.com.ar/url?sa=t&url=https://daeguop.weebly.com/blog/all-that-youve-at-any-point-needed-to-realize-about-sports-massage
https://www.google.com.ag/url?sa=t&url=https://daeguop.weebly.com/blog/all-that-youve-at-any-point-needed-to-realize-about-sports-massage
https://www.google.com.af/url?sa=t&url=https://daeguop.weebly.com/blog/all-that-youve-at-any-point-needed-to-realize-about-sports-massage
https://www.google.co.za/url?sa=t&url=https://daeguop.weebly.com/blog/all-that-youve-at-any-point-needed-to-realize-about-sports-massage
https://www.google.co.ve/url?sa=t&url=https://daeguop.weebly.com/blog/all-that-youve-at-any-point-needed-to-realize-about-sports-massage
https://www.google.co.uk/url?sa=t&url=https://daeguop.weebly.com/blog/all-that-youve-at-any-point-needed-to-realize-about-sports-massage
https://www.google.co.ug/url?sa=t&url=https://daeguop.weebly.com/blog/all-that-youve-at-any-point-needed-to-realize-about-sports-massage
https://www.google.co.tz/url?sa=t&url=https://daeguop.weebly.com/blog/all-that-youve-at-any-point-needed-to-realize-about-sports-massage
https://www.google.co.th/url?sa=t&url=https://daeguop.weebly.com/blog/all-that-youve-at-any-point-needed-to-realize-about-sports-massage
https://www.google.co.nz/url?sa=t&url=https://daeguop.weebly.com/blog/all-that-youve-at-any-point-needed-to-realize-about-sports-massage
https://www.google.co.ma/url?sa=t&url=https://daeguop.weebly.com/blog/all-that-youve-at-any-point-needed-to-realize-about-sports-massage
https://www.google.co.ls/url?sa=t&url=https://daeguop.weebly.com/blog/all-that-youve-at-any-point-needed-to-realize-about-sports-massage
https://www.google.co.kr/url?sa=t&url=https://daeguop.weebly.com/blog/all-that-youve-at-any-point-needed-to-realize-about-sports-massage
https://www.google.co.ke/url?sa=t&url=https://daeguop.weebly.com/blog/all-that-youve-at-any-point-needed-to-realize-about-sports-massage
https://www.google.co.jp/url?sa=t&url=https://daeguop.weebly.com/blog/all-that-youve-at-any-point-needed-to-realize-about-sports-massage
https://www.google.co.in/url?sa=t&url=https://daeguop.weebly.com/blog/all-that-youve-at-any-point-needed-to-realize-about-sports-massage
https://www.google.co.il/url?sa=t&url=https://daeguop.weebly.com/blog/all-that-youve-at-any-point-needed-to-realize-about-sports-massage
https://www.google.co.id/url?sa=t&url=https://daeguop.weebly.com/blog/all-that-youve-at-any-point-needed-to-realize-about-sports-massage
https://www.google.co.cr/url?sa=t&url=https://daeguop.weebly.com/blog/all-that-youve-at-any-point-needed-to-realize-about-sports-massage
https://www.google.co.bw/url?sa=t&url=https://daeguop.weebly.com/blog/all-that-youve-at-any-point-needed-to-realize-about-sports-massage
https://www.google.cm/url?sa=t&url=https://daeguop.weebly.com/blog/all-that-youve-at-any-point-needed-to-realize-about-sports-massage
https://www.google.cl/url?sa=t&url=https://daeguop.weebly.com/blog/all-that-youve-at-any-point-needed-to-realize-about-sports-massage
https://www.google.ci/url?sa=t&url=https://daeguop.weebly.com/blog/all-that-youve-at-any-point-needed-to-realize-about-sports-massage
https://www.google.ch/url?sa=t&url=https://daeguop.weebly.com/blog/all-that-youve-at-any-point-needed-to-realize-about-sports-massage
https://www.google.cd/url?sa=t&url=https://daeguop.weebly.com/blog/all-that-youve-at-any-point-needed-to-realize-about-sports-massage
https://www.google.cat/url?sa=t&url=https://daeguop.weebly.com/blog/all-that-youve-at-any-point-needed-to-realize-about-sports-massage
https://www.google.ca/url?sa=t&url=https://daeguop.weebly.com/blog/all-that-youve-at-any-point-needed-to-realize-about-sports-massage
https://www.google.by/url?sa=t&url=https://daeguop.weebly.com/blog/all-that-youve-at-any-point-needed-to-realize-about-sports-massage
https://www.google.bs/url?sa=t&url=https://daeguop.weebly.com/blog/all-that-youve-at-any-point-needed-to-realize-about-sports-massage
https://www.google.bi/url?sa=t&url=https://daeguop.weebly.com/blog/all-that-youve-at-any-point-needed-to-realize-about-sports-massage
https://www.google.bg/url?sa=t&url=https://daeguop.weebly.com/blog/all-that-youve-at-any-point-needed-to-realize-about-sports-massage
https://www.google.bf/url?sa=t&url=https://daeguop.weebly.com/blog/all-that-youve-at-any-point-needed-to-realize-about-sports-massage
https://www.google.be/url?sa=t&url=https://daeguop.weebly.com/blog/all-that-youve-at-any-point-needed-to-realize-about-sports-massage
https://www.google.ba/url?sa=t&url=https://daeguop.weebly.com/blog/all-that-youve-at-any-point-needed-to-realize-about-sports-massage
https://www.google.az/url?sa=t&url=https://daeguop.weebly.com/blog/all-that-youve-at-any-point-needed-to-realize-about-sports-massage
https://www.google.at/url?sa=t&url=https://daeguop.weebly.com/blog/all-that-youve-at-any-point-needed-to-realize-about-sports-massage
https://www.google.as/url?sa=t&url=https://daeguop.weebly.com/blog/all-that-youve-at-any-point-needed-to-realize-about-sports-massage
https://www.google.am/url?sa=t&url=https://daeguop.weebly.com/blog/all-that-youve-at-any-point-needed-to-realize-about-sports-massage
https://www.google.al/url?sa=t&url=https://daeguop.weebly.com/blog/all-that-youve-at-any-point-needed-to-realize-about-sports-massage
https://www.google.ae/url?sa=t&url=https://daeguop.weebly.com/blog/all-that-youve-at-any-point-needed-to-realize-about-sports-massage
https://www.google.ad/url?sa=t&url=https://daeguop.weebly.com/blog/all-that-youve-at-any-point-needed-to-realize-about-sports-massage
https://plus.google.com/url?q=https://daeguop.weebly.com/blog/all-that-youve-at-any-point-needed-to-realize-about-sports-massage
https://maps.google.tn/url?sa=t&url=https://daeguop.weebly.com/blog/all-that-youve-at-any-point-needed-to-realize-about-sports-massage
https://maps.google.sn/url?sa=t&url=https://daeguop.weebly.com/blog/all-that-youve-at-any-point-needed-to-realize-about-sports-massage
https://maps.google.sk/url?sa=t&url=https://daeguop.weebly.com/blog/all-that-youve-at-any-point-needed-to-realize-about-sports-massage
https://maps.google.si/url?sa=t&url=https://daeguop.weebly.com/blog/all-that-youve-at-any-point-needed-to-realize-about-sports-massage
https://maps.google.sh/url?sa=t&url=https://daeguop.weebly.com/blog/all-that-youve-at-any-point-needed-to-realize-about-sports-massage
https://maps.google.se/url?sa=t&url=https://daeguop.weebly.com/blog/all-that-youve-at-any-point-needed-to-realize-about-sports-massage
https://maps.google.rw/url?sa=t&url=https://daeguop.weebly.com/blog/all-that-youve-at-any-point-needed-to-realize-about-sports-massage
https://maps.google.ru/url?sa=t&url=https://daeguop.weebly.com/blog/all-that-youve-at-any-point-needed-to-realize-about-sports-massage
https://maps.google.rs/url?sa=t&url=https://daeguop.weebly.com/blog/all-that-youve-at-any-point-needed-to-realize-about-sports-massage
https://maps.google.ro/url?sa=t&url=https://daeguop.weebly.com/blog/all-that-youve-at-any-point-needed-to-realize-about-sports-massage
https://maps.google.pt/url?sa=t&url=https://daeguop.weebly.com/blog/all-that-youve-at-any-point-needed-to-realize-about-sports-massage
https://maps.google.pl/url?sa=t&url=https://daeguop.weebly.com/blog/all-that-youve-at-any-point-needed-to-realize-about-sports-massage
https://maps.google.no/url?sa=t&url=https://daeguop.weebly.com/blog/all-that-youve-at-any-point-needed-to-realize-about-sports-massage
https://maps.google.nl/url?sa=t&url=https://daeguop.weebly.com/blog/all-that-youve-at-any-point-needed-to-realize-about-sports-massage
https://maps.google.mw/url?sa=t&url=https://daeguop.weebly.com/blog/all-that-youve-at-any-point-needed-to-realize-about-sports-massage
https://maps.google.mv/url?sa=t&url=https://daeguop.weebly.com/blog/all-that-youve-at-any-point-needed-to-realize-about-sports-massage
https://maps.google.mu/url?sa=t&url=https://daeguop.weebly.com/blog/all-that-youve-at-any-point-needed-to-realize-about-sports-massage
https://maps.google.ms/url?sa=t&url=https://daeguop.weebly.com/blog/all-that-youve-at-any-point-needed-to-realize-about-sports-massage
https://maps.google.mn/url?sa=t&url=https://daeguop.weebly.com/blog/all-that-youve-at-any-point-needed-to-realize-about-sports-massage
https://maps.google.mk/url?sa=t&url=https://daeguop.weebly.com/blog/all-that-youve-at-any-point-needed-to-realize-about-sports-massage
https://maps.google.mg/url?sa=t&url=https://daeguop.weebly.com/blog/all-that-youve-at-any-point-needed-to-realize-about-sports-massage
https://maps.google.lv/url?sa=t&url=https://daeguop.weebly.com/blog/all-that-youve-at-any-point-needed-to-realize-about-sports-massage
https://maps.google.lu/url?sa=t&url=https://daeguop.weebly.com/blog/all-that-youve-at-any-point-needed-to-realize-about-sports-massage
https://maps.google.lt/url?sa=t&url=https://daeguop.weebly.com/blog/all-that-youve-at-any-point-needed-to-realize-about-sports-massage
https://maps.google.lk/url?sa=t&url=https://daeguop.weebly.com/blog/all-that-youve-at-any-point-needed-to-realize-about-sports-massage
https://maps.google.li/url?sa=t&url=https://daeguop.weebly.com/blog/all-that-youve-at-any-point-needed-to-realize-about-sports-massage
https://maps.google.la/url?sa=t&url=https://daeguop.weebly.com/blog/all-that-youve-at-any-point-needed-to-realize-about-sports-massage
https://maps.google.kz/url?sa=t&url=https://daeguop.weebly.com/blog/all-that-youve-at-any-point-needed-to-realize-about-sports-massage
https://maps.google.kg/url?sa=t&url=https://daeguop.weebly.com/blog/all-that-youve-at-any-point-needed-to-realize-about-sports-massage
https://maps.google.jo/url?sa=t&url=https://daeguop.weebly.com/blog/all-that-youve-at-any-point-needed-to-realize-about-sports-massage
https://maps.google.je/url?sa=t&url=https://daeguop.weebly.com/blog/all-that-youve-at-any-point-needed-to-realize-about-sports-massage
https://maps.google.it/url?sa=t&url=https://daeguop.weebly.com/blog/all-that-youve-at-any-point-needed-to-realize-about-sports-massage
https://maps.google.is/url?sa=t&url=https://daeguop.weebly.com/blog/all-that-youve-at-any-point-needed-to-realize-about-sports-massage
https://maps.google.iq/url?sa=t&url=https://daeguop.weebly.com/blog/all-that-youve-at-any-point-needed-to-realize-about-sports-massage
https://maps.google.ie/url?sa=t&url=https://daeguop.weebly.com/blog/all-that-youve-at-any-point-needed-to-realize-about-sports-massage
https://maps.google.hu/url?sa=t&url=https://daeguop.weebly.com/blog/all-that-youve-at-any-point-needed-to-realize-about-sports-massage
https://maps.google.ht/url?sa=t&url=https://daeguop.weebly.com/blog/all-that-youve-at-any-point-needed-to-realize-about-sports-massage
https://maps.google.hr/url?sa=t&url=https://daeguop.weebly.com/blog/all-that-youve-at-any-point-needed-to-realize-about-sports-massage
https://maps.google.hn/url?sa=t&url=https://daeguop.weebly.com/blog/all-that-youve-at-any-point-needed-to-realize-about-sports-massage
https://maps.google.gr/url?sa=t&url=https://daeguop.weebly.com/blog/all-that-youve-at-any-point-needed-to-realize-about-sports-massage
https://maps.google.gm/url?sa=t&url=https://daeguop.weebly.com/blog/all-that-youve-at-any-point-needed-to-realize-about-sports-massage
https://maps.google.gl/url?sa=t&url=https://daeguop.weebly.com/blog/all-that-youve-at-any-point-needed-to-realize-about-sports-massage
https://maps.google.gg/url?sa=t&url=https://daeguop.weebly.com/blog/all-that-youve-at-any-point-needed-to-realize-about-sports-massage
https://maps.google.ge/url?sa=t&url=https://daeguop.weebly.com/blog/all-that-youve-at-any-point-needed-to-realize-about-sports-massage
https://maps.google.fr/url?sa=t&url=https://daeguop.weebly.com/blog/all-that-youve-at-any-point-needed-to-realize-about-sports-massage
https://maps.google.fm/url?sa=t&url=https://daeguop.weebly.com/blog/all-that-youve-at-any-point-needed-to-realize-about-sports-massage
https://maps.google.fi/url?sa=t&url=https://daeguop.weebly.com/blog/all-that-youve-at-any-point-needed-to-realize-about-sports-massage
https://maps.google.es/url?sa=t&url=https://daeguop.weebly.com/blog/all-that-youve-at-any-point-needed-to-realize-about-sports-massage
https://maps.google.ee/url?sa=t&url=https://daeguop.weebly.com/blog/all-that-youve-at-any-point-needed-to-realize-about-sports-massage
https://maps.google.dz/url?sa=t&url=https://daeguop.weebly.com/blog/all-that-youve-at-any-point-needed-to-realize-about-sports-massage
https://maps.google.dk/url?sa=t&url=https://daeguop.weebly.com/blog/all-that-youve-at-any-point-needed-to-realize-about-sports-massage
https://maps.google.dj/url?sa=t&url=https://daeguop.weebly.com/blog/all-that-youve-at-any-point-needed-to-realize-about-sports-massage
https://maps.google.de/url?sa=t&url=https://daeguop.weebly.com/blog/all-that-youve-at-any-point-needed-to-realize-about-sports-massage
https://maps.google.cz/url?sa=t&url=https://daeguop.weebly.com/blog/all-that-youve-at-any-point-needed-to-realize-about-sports-massage
https://maps.google.com/url?sa=t&url=https://daeguop.weebly.com/blog/all-that-youve-at-any-point-needed-to-realize-about-sports-massage
https://maps.google.com.uy/url?sa=t&url=https://daeguop.weebly.com/blog/all-that-youve-at-any-point-needed-to-realize-about-sports-massage
https://maps.google.com.ua/url?sa=t&url=https://daeguop.weebly.com/blog/all-that-youve-at-any-point-needed-to-realize-about-sports-massage
https://maps.google.com.tw/url?sa=t&url=https://daeguop.weebly.com/blog/all-that-youve-at-any-point-needed-to-realize-about-sports-massage
https://maps.google.com.tr/url?sa=t&url=https://daeguop.weebly.com/blog/all-that-youve-at-any-point-needed-to-realize-about-sports-massage
https://maps.google.com.sv/url?sa=t&url=https://daeguop.weebly.com/blog/all-that-youve-at-any-point-needed-to-realize-about-sports-massage
https://maps.google.com.sg/url?sa=t&url=https://daeguop.weebly.com/blog/all-that-youve-at-any-point-needed-to-realize-about-sports-massage
https://maps.google.com.sa/url?sa=t&url=https://daeguop.weebly.com/blog/all-that-youve-at-any-point-needed-to-realize-about-sports-massage
https://maps.google.com.qa/url?sa=t&url=https://daeguop.weebly.com/blog/all-that-youve-at-any-point-needed-to-realize-about-sports-massage
https://maps.google.com.py/url?sa=t&url=https://daeguop.weebly.com/blog/all-that-youve-at-any-point-needed-to-realize-about-sports-massage
https://maps.google.com.pr/url?sa=t&url=https://daeguop.weebly.com/blog/all-that-youve-at-any-point-needed-to-realize-about-sports-massage
https://maps.google.com.ph/url?sa=t&url=https://daeguop.weebly.com/blog/all-that-youve-at-any-point-needed-to-realize-about-sports-massage
https://maps.google.com.pe/url?sa=t&url=https://daeguop.weebly.com/blog/all-that-youve-at-any-point-needed-to-realize-about-sports-massage
https://maps.google.com.pa/url?sa=t&url=https://daeguop.weebly.com/blog/all-that-youve-at-any-point-needed-to-realize-about-sports-massage
https://maps.google.com.om/url?sa=t&url=https://daeguop.weebly.com/blog/all-that-youve-at-any-point-needed-to-realize-about-sports-massage
https://maps.google.com.ni/url?sa=t&url=https://daeguop.weebly.com/blog/all-that-youve-at-any-point-needed-to-realize-about-sports-massage
https://maps.google.com.ng/url?sa=t&url=https://daeguop.weebly.com/blog/all-that-youve-at-any-point-needed-to-realize-about-sports-massage
https://maps.google.com.na/url?sa=t&url=https://daeguop.weebly.com/blog/all-that-youve-at-any-point-needed-to-realize-about-sports-massage
https://maps.google.com.mz/url?sa=t&url=https://daeguop.weebly.com/blog/all-that-youve-at-any-point-needed-to-realize-about-sports-massage
https://maps.google.com.my/url?sa=t&url=https://daeguop.weebly.com/blog/all-that-youve-at-any-point-needed-to-realize-about-sports-massage
https://maps.google.com.mx/url?sa=t&url=https://daeguop.weebly.com/blog/all-that-youve-at-any-point-needed-to-realize-about-sports-massage
https://maps.google.com.mt/url?sa=t&url=https://daeguop.weebly.com/blog/all-that-youve-at-any-point-needed-to-realize-about-sports-massage
https://maps.google.com.ly/url?sa=t&url=https://daeguop.weebly.com/blog/all-that-youve-at-any-point-needed-to-realize-about-sports-massage
https://maps.google.com.lb/url?sa=t&url=https://daeguop.weebly.com/blog/all-that-youve-at-any-point-needed-to-realize-about-sports-massage
https://maps.google.com.kw/url?sa=t&url=https://daeguop.weebly.com/blog/all-that-youve-at-any-point-needed-to-realize-about-sports-massage
https://maps.google.com.kh/url?sa=t&url=https://daeguop.weebly.com/blog/all-that-youve-at-any-point-needed-to-realize-about-sports-massage
https://maps.google.com.jm/url?sa=t&url=https://daeguop.weebly.com/blog/all-that-youve-at-any-point-needed-to-realize-about-sports-massage
https://maps.google.com.hk/url?sa=t&url=https://daeguop.weebly.com/blog/all-that-youve-at-any-point-needed-to-realize-about-sports-massage
https://maps.google.com.gt/url?sa=t&url=https://daeguop.weebly.com/blog/all-that-youve-at-any-point-needed-to-realize-about-sports-massage
https://maps.google.com.gi/url?sa=t&url=https://daeguop.weebly.com/blog/all-that-youve-at-any-point-needed-to-realize-about-sports-massage
https://maps.google.com.gh/url?sa=t&url=https://daeguop.weebly.com/blog/all-that-youve-at-any-point-needed-to-realize-about-sports-massage
https://maps.google.com.fj/url?sa=t&url=https://daeguop.weebly.com/blog/all-that-youve-at-any-point-needed-to-realize-about-sports-massage
https://maps.google.com.et/url?sa=t&url=https://daeguop.weebly.com/blog/all-that-youve-at-any-point-needed-to-realize-about-sports-massage
https://maps.google.com.eg/url?sa=t&url=https://daeguop.weebly.com/blog/all-that-youve-at-any-point-needed-to-realize-about-sports-massage
https://maps.google.com.ec/url?sa=t&url=https://daeguop.weebly.com/blog/all-that-youve-at-any-point-needed-to-realize-about-sports-massage
https://maps.google.com.do/url?sa=t&url=https://daeguop.weebly.com/blog/all-that-youve-at-any-point-needed-to-realize-about-sports-massage
https://maps.google.com.cu/url?sa=t&url=https://daeguop.weebly.com/blog/all-that-youve-at-any-point-needed-to-realize-about-sports-massage
https://maps.google.com.co/url?sa=t&url=https://daeguop.weebly.com/blog/all-that-youve-at-any-point-needed-to-realize-about-sports-massage
https://maps.google.com.bz/url?sa=t&url=https://daeguop.weebly.com/blog/all-that-youve-at-any-point-needed-to-realize-about-sports-massage
https://maps.google.com.br/url?sa=t&url=https://daeguop.weebly.com/blog/all-that-youve-at-any-point-needed-to-realize-about-sports-massage
https://maps.google.com.bo/url?sa=t&url=https://daeguop.weebly.com/blog/all-that-youve-at-any-point-needed-to-realize-about-sports-massage
https://maps.google.com.bn/url?sa=t&url=https://daeguop.weebly.com/blog/all-that-youve-at-any-point-needed-to-realize-about-sports-massage
https://maps.google.com.bh/url?sa=t&url=https://daeguop.weebly.com/blog/all-that-youve-at-any-point-needed-to-realize-about-sports-massage
https://maps.google.com.bd/url?sa=t&url=https://daeguop.weebly.com/blog/all-that-youve-at-any-point-needed-to-realize-about-sports-massage
https://maps.google.com.au/url?sa=t&url=https://daeguop.weebly.com/blog/all-that-youve-at-any-point-needed-to-realize-about-sports-massage
https://maps.google.com.ar/url?sa=t&url=https://daeguop.weebly.com/blog/all-that-youve-at-any-point-needed-to-realize-about-sports-massage
https://maps.google.com.ag/url?sa=t&url=https://daeguop.weebly.com/blog/all-that-youve-at-any-point-needed-to-realize-about-sports-massage
https://maps.google.co.za/url?sa=t&url=https://daeguop.weebly.com/blog/all-that-youve-at-any-point-needed-to-realize-about-sports-massage
https://maps.google.co.ve/url?sa=t&url=https://daeguop.weebly.com/blog/all-that-youve-at-any-point-needed-to-realize-about-sports-massage
https://maps.google.co.uk/url?sa=t&url=https://daeguop.weebly.com/blog/all-that-youve-at-any-point-needed-to-realize-about-sports-massage
https://maps.google.co.ug/url?sa=t&url=https://daeguop.weebly.com/blog/all-that-youve-at-any-point-needed-to-realize-about-sports-massage
https://maps.google.co.tz/url?sa=t&url=https://daeguop.weebly.com/blog/all-that-youve-at-any-point-needed-to-realize-about-sports-massage
https://maps.google.co.th/url?sa=t&url=https://daeguop.weebly.com/blog/all-that-youve-at-any-point-needed-to-realize-about-sports-massage
https://maps.google.co.nz/url?sa=t&url=https://daeguop.weebly.com/blog/all-that-youve-at-any-point-needed-to-realize-about-sports-massage
https://maps.google.co.ls/url?sa=t&url=https://daeguop.weebly.com/blog/all-that-youve-at-any-point-needed-to-realize-about-sports-massage
https://maps.google.co.kr/url?sa=t&url=https://daeguop.weebly.com/blog/all-that-youve-at-any-point-needed-to-realize-about-sports-massage
https://maps.google.co.ke/url?sa=t&url=https://daeguop.weebly.com/blog/all-that-youve-at-any-point-needed-to-realize-about-sports-massage
https://maps.google.co.jp/url?sa=t&url=https://daeguop.weebly.com/blog/all-that-youve-at-any-point-needed-to-realize-about-sports-massage
https://maps.google.co.in/url?sa=t&url=https://daeguop.weebly.com/blog/all-that-youve-at-any-point-needed-to-realize-about-sports-massage
https://maps.google.co.il/url?sa=t&url=https://daeguop.weebly.com/blog/all-that-youve-at-any-point-needed-to-realize-about-sports-massage
https://maps.google.co.id/url?sa=t&url=https://daeguop.weebly.com/blog/all-that-youve-at-any-point-needed-to-realize-about-sports-massage
https://maps.google.co.cr/url?sa=t&url=https://daeguop.weebly.com/blog/all-that-youve-at-any-point-needed-to-realize-about-sports-massage
https://maps.google.co.bw/url?sa=t&url=https://daeguop.weebly.com/blog/all-that-youve-at-any-point-needed-to-realize-about-sports-massage
https://maps.google.cm/url?sa=t&url=https://daeguop.weebly.com/blog/all-that-youve-at-any-point-needed-to-realize-about-sports-massage
https://maps.google.cl/url?sa=t&url=https://daeguop.weebly.com/blog/all-that-youve-at-any-point-needed-to-realize-about-sports-massage
https://maps.google.ci/url?sa=t&url=https://daeguop.weebly.com/blog/all-that-youve-at-any-point-needed-to-realize-about-sports-massage
https://maps.google.ch/url?sa=t&url=https://daeguop.weebly.com/blog/all-that-youve-at-any-point-needed-to-realize-about-sports-massage
https://maps.google.cd/url?sa=t&url=https://daeguop.weebly.com/blog/all-that-youve-at-any-point-needed-to-realize-about-sports-massage
https://maps.google.cat/url?sa=t&url=https://daeguop.weebly.com/blog/all-that-youve-at-any-point-needed-to-realize-about-sports-massage
https://maps.google.ca/url?sa=t&url=https://daeguop.weebly.com/blog/all-that-youve-at-any-point-needed-to-realize-about-sports-massage
https://maps.google.by/url?sa=t&url=https://daeguop.weebly.com/blog/all-that-youve-at-any-point-needed-to-realize-about-sports-massage
https://maps.google.bs/url?sa=t&url=https://daeguop.weebly.com/blog/all-that-youve-at-any-point-needed-to-realize-about-sports-massage
https://maps.google.bi/url?sa=t&url=https://daeguop.weebly.com/blog/all-that-youve-at-any-point-needed-to-realize-about-sports-massage
https://maps.google.bg/url?sa=t&url=https://daeguop.weebly.com/blog/all-that-youve-at-any-point-needed-to-realize-about-sports-massage
https://maps.google.bf/url?sa=t&url=https://daeguop.weebly.com/blog/all-that-youve-at-any-point-needed-to-realize-about-sports-massage
https://maps.google.be/url?sa=t&url=https://daeguop.weebly.com/blog/all-that-youve-at-any-point-needed-to-realize-about-sports-massage
https://maps.google.ba/url?sa=t&url=https://daeguop.weebly.com/blog/all-that-youve-at-any-point-needed-to-realize-about-sports-massage
https://maps.google.at/url?sa=t&url=https://daeguop.weebly.com/blog/all-that-youve-at-any-point-needed-to-realize-about-sports-massage
https://maps.google.as/url?sa=t&url=https://daeguop.weebly.com/blog/all-that-youve-at-any-point-needed-to-realize-about-sports-massage
https://maps.google.ae/url?sa=t&url=https://daeguop.weebly.com/blog/all-that-youve-at-any-point-needed-to-realize-about-sports-massage
https://maps.google.ad/url?sa=t&url=https://daeguop.weebly.com/blog/all-that-youve-at-any-point-needed-to-realize-about-sports-massage
https://images.google.tn/url?sa=t&url=https://daeguop.weebly.com/blog/all-that-youve-at-any-point-needed-to-realize-about-sports-massage
https://images.google.sn/url?sa=t&url=https://daeguop.weebly.com/blog/all-that-youve-at-any-point-needed-to-realize-about-sports-massage
https://images.google.sk/url?sa=t&url=https://daeguop.weebly.com/blog/all-that-youve-at-any-point-needed-to-realize-about-sports-massage
https://images.google.si/url?sa=t&url=https://daeguop.weebly.com/blog/all-that-youve-at-any-point-needed-to-realize-about-sports-massage
https://images.google.sh/url?sa=t&url=https://daeguop.weebly.com/blog/all-that-youve-at-any-point-needed-to-realize-about-sports-massage
https://images.google.se/url?sa=t&url=https://daeguop.weebly.com/blog/all-that-youve-at-any-point-needed-to-realize-about-sports-massage
https://images.google.rw/url?sa=t&url=https://daeguop.weebly.com/blog/all-that-youve-at-any-point-needed-to-realize-about-sports-massage
https://images.google.ru/url?sa=t&url=https://daeguop.weebly.com/blog/all-that-youve-at-any-point-needed-to-realize-about-sports-massage
https://images.google.rs/url?sa=t&url=https://daeguop.weebly.com/blog/all-that-youve-at-any-point-needed-to-realize-about-sports-massage
https://images.google.ro/url?sa=t&url=https://daeguop.weebly.com/blog/all-that-youve-at-any-point-needed-to-realize-about-sports-massage
https://images.google.pt/url?sa=t&url=https://daeguop.weebly.com/blog/all-that-youve-at-any-point-needed-to-realize-about-sports-massage
https://images.google.ps/url?sa=t&url=https://daeguop.weebly.com/blog/all-that-youve-at-any-point-needed-to-realize-about-sports-massage
https://images.google.pl/url?sa=t&url=https://daeguop.weebly.com/blog/all-that-youve-at-any-point-needed-to-realize-about-sports-massage
https://images.google.no/url?sa=t&url=https://daeguop.weebly.com/blog/all-that-youve-at-any-point-needed-to-realize-about-sports-massage
https://images.google.nl/url?sa=t&url=https://daeguop.weebly.com/blog/all-that-youve-at-any-point-needed-to-realize-about-sports-massage
https://images.google.mw/url?sa=t&url=https://daeguop.weebly.com/blog/all-that-youve-at-any-point-needed-to-realize-about-sports-massage
https://images.google.mv/url?sa=t&url=https://daeguop.weebly.com/blog/all-that-youve-at-any-point-needed-to-realize-about-sports-massage
https://images.google.mu/url?sa=t&url=https://daeguop.weebly.com/blog/all-that-youve-at-any-point-needed-to-realize-about-sports-massage
https://images.google.ms/url?sa=t&url=https://daeguop.weebly.com/blog/all-that-youve-at-any-point-needed-to-realize-about-sports-massage
https://images.google.mn/url?sa=t&url=https://daeguop.weebly.com/blog/all-that-youve-at-any-point-needed-to-realize-about-sports-massage
https://images.google.mk/url?sa=t&url=https://daeguop.weebly.com/blog/all-that-youve-at-any-point-needed-to-realize-about-sports-massage
https://images.google.mg/url?sa=t&url=https://daeguop.weebly.com/blog/all-that-youve-at-any-point-needed-to-realize-about-sports-massage
https://images.google.me/url?sa=t&url=https://daeguop.weebly.com/blog/all-that-youve-at-any-point-needed-to-realize-about-sports-massage
https://images.google.md/url?sa=t&url=https://daeguop.weebly.com/blog/all-that-youve-at-any-point-needed-to-realize-about-sports-massage
https://images.google.lv/url?sa=t&url=https://daeguop.weebly.com/blog/all-that-youve-at-any-point-needed-to-realize-about-sports-massage
https://images.google.lu/url?sa=t&url=https://daeguop.weebly.com/blog/all-that-youve-at-any-point-needed-to-realize-about-sports-massage
https://images.google.lt/url?sa=t&url=https://daeguop.weebly.com/blog/all-that-youve-at-any-point-needed-to-realize-about-sports-massage
https://images.google.lk/url?sa=t&url=https://daeguop.weebly.com/blog/all-that-youve-at-any-point-needed-to-realize-about-sports-massage
https://images.google.li/url?sa=t&url=https://daeguop.weebly.com/blog/all-that-youve-at-any-point-needed-to-realize-about-sports-massage
https://images.google.la/url?sa=t&url=https://daeguop.weebly.com/blog/all-that-youve-at-any-point-needed-to-realize-about-sports-massage
https://images.google.kz/url?sa=t&url=https://daeguop.weebly.com/blog/all-that-youve-at-any-point-needed-to-realize-about-sports-massage
https://images.google.kg/url?sa=t&url=https://daeguop.weebly.com/blog/all-that-youve-at-any-point-needed-to-realize-about-sports-massage
https://images.google.jo/url?sa=t&url=https://daeguop.weebly.com/blog/all-that-youve-at-any-point-needed-to-realize-about-sports-massage
https://images.google.je/url?sa=t&url=https://daeguop.weebly.com/blog/all-that-youve-at-any-point-needed-to-realize-about-sports-massage
https://images.google.it/url?sa=t&url=https://daeguop.weebly.com/blog/all-that-youve-at-any-point-needed-to-realize-about-sports-massage
https://images.google.is/url?sa=t&url=https://daeguop.weebly.com/blog/all-that-youve-at-any-point-needed-to-realize-about-sports-massage
https://images.google.iq/url?sa=t&url=https://daeguop.weebly.com/blog/all-that-youve-at-any-point-needed-to-realize-about-sports-massage
https://images.google.ie/url?sa=t&url=https://daeguop.weebly.com/blog/all-that-youve-at-any-point-needed-to-realize-about-sports-massage
https://images.google.hu/url?sa=t&url=https://daeguop.weebly.com/blog/all-that-youve-at-any-point-needed-to-realize-about-sports-massage
https://images.google.ht/url?sa=t&url=https://daeguop.weebly.com/blog/all-that-youve-at-any-point-needed-to-realize-about-sports-massage
https://images.google.hr/url?sa=t&url=https://daeguop.weebly.com/blog/all-that-youve-at-any-point-needed-to-realize-about-sports-massage
https://images.google.hn/url?sa=t&url=https://daeguop.weebly.com/blog/all-that-youve-at-any-point-needed-to-realize-about-sports-massage
https://images.google.gr/url?sa=t&url=https://daeguop.weebly.com/blog/all-that-youve-at-any-point-needed-to-realize-about-sports-massage
https://images.google.gp/url?sa=t&url=https://daeguop.weebly.com/blog/all-that-youve-at-any-point-needed-to-realize-about-sports-massage
https://images.google.gm/url?sa=t&url=https://daeguop.weebly.com/blog/all-that-youve-at-any-point-needed-to-realize-about-sports-massage
https://images.google.gl/url?sa=t&url=https://daeguop.weebly.com/blog/all-that-youve-at-any-point-needed-to-realize-about-sports-massage
https://images.google.gg/url?sa=t&url=https://daeguop.weebly.com/blog/all-that-youve-at-any-point-needed-to-realize-about-sports-massage
https://images.google.ge/url?sa=t&url=https://daeguop.weebly.com/blog/all-that-youve-at-any-point-needed-to-realize-about-sports-massage
https://images.google.fr/url?sa=t&url=https://daeguop.weebly.com/blog/all-that-youve-at-any-point-needed-to-realize-about-sports-massage
https://images.google.fm/url?sa=t&url=https://daeguop.weebly.com/blog/all-that-youve-at-any-point-needed-to-realize-about-sports-massage
https://images.google.fi/url?sa=t&url=https://daeguop.weebly.com/blog/all-that-youve-at-any-point-needed-to-realize-about-sports-massage
https://images.google.es/url?sa=t&url=https://daeguop.weebly.com/blog/all-that-youve-at-any-point-needed-to-realize-about-sports-massage
https://images.google.ee/url?sa=t&url=https://daeguop.weebly.com/blog/all-that-youve-at-any-point-needed-to-realize-about-sports-massage
https://images.google.dz/url?sa=t&url=https://daeguop.weebly.com/blog/all-that-youve-at-any-point-needed-to-realize-about-sports-massage
https://images.google.dm/url?sa=t&url=https://daeguop.weebly.com/blog/all-that-youve-at-any-point-needed-to-realize-about-sports-massage
https://images.google.dk/url?sa=t&url=https://daeguop.weebly.com/blog/all-that-youve-at-any-point-needed-to-realize-about-sports-massage
https://images.google.dj/url?sa=t&url=https://daeguop.weebly.com/blog/all-that-youve-at-any-point-needed-to-realize-about-sports-massage
https://images.google.de/url?sa=t&url=https://daeguop.weebly.com/blog/all-that-youve-at-any-point-needed-to-realize-about-sports-massage
https://images.google.cz/url?sa=t&url=https://daeguop.weebly.com/blog/all-that-youve-at-any-point-needed-to-realize-about-sports-massage
https://images.google.com/url?sa=t&url=https://daeguop.weebly.com/blog/all-that-youve-at-any-point-needed-to-realize-about-sports-massage
https://images.google.com.vn/url?sa=t&url=https://daeguop.weebly.com/blog/all-that-youve-at-any-point-needed-to-realize-about-sports-massage
https://images.google.com.vc/url?sa=t&url=https://daeguop.weebly.com/blog/all-that-youve-at-any-point-needed-to-realize-about-sports-massage
https://images.google.com.uy/url?sa=t&url=https://daeguop.weebly.com/blog/all-that-youve-at-any-point-needed-to-realize-about-sports-massage
https://images.google.com.ua/url?sa=t&url=https://daeguop.weebly.com/blog/all-that-youve-at-any-point-needed-to-realize-about-sports-massage
https://images.google.com.tw/url?sa=t&url=https://daeguop.weebly.com/blog/all-that-youve-at-any-point-needed-to-realize-about-sports-massage
https://images.google.com.tr/url?sa=t&url=https://daeguop.weebly.com/blog/all-that-youve-at-any-point-needed-to-realize-about-sports-massage
https://images.google.com.sv/url?sa=t&url=https://daeguop.weebly.com/blog/all-that-youve-at-any-point-needed-to-realize-about-sports-massage
https://images.google.com.sg/url?sa=t&url=https://daeguop.weebly.com/blog/all-that-youve-at-any-point-needed-to-realize-about-sports-massage
https://images.google.com.sa/url?sa=t&url=https://daeguop.weebly.com/blog/all-that-youve-at-any-point-needed-to-realize-about-sports-massage
https://images.google.com.qa/url?sa=t&url=https://daeguop.weebly.com/blog/all-that-youve-at-any-point-needed-to-realize-about-sports-massage
https://images.google.com.py/url?sa=t&url=https://daeguop.weebly.com/blog/all-that-youve-at-any-point-needed-to-realize-about-sports-massage
https://images.google.com.pr/url?sa=t&url=https://daeguop.weebly.com/blog/all-that-youve-at-any-point-needed-to-realize-about-sports-massage
https://images.google.com.pk/url?sa=t&url=https://daeguop.weebly.com/blog/all-that-youve-at-any-point-needed-to-realize-about-sports-massage
https://images.google.com.ph/url?sa=t&url=https://daeguop.weebly.com/blog/all-that-youve-at-any-point-needed-to-realize-about-sports-massage
https://images.google.com.pe/url?sa=t&url=https://daeguop.weebly.com/blog/all-that-youve-at-any-point-needed-to-realize-about-sports-massage
https://images.google.com.pa/url?sa=t&url=https://daeguop.weebly.com/blog/all-that-youve-at-any-point-needed-to-realize-about-sports-massage
https://images.google.com.om/url?sa=t&url=https://daeguop.weebly.com/blog/all-that-youve-at-any-point-needed-to-realize-about-sports-massage
https://images.google.com.np/url?sa=t&url=https://daeguop.weebly.com/blog/all-that-youve-at-any-point-needed-to-realize-about-sports-massage
https://images.google.com.ni/url?sa=t&url=https://daeguop.weebly.com/blog/all-that-youve-at-any-point-needed-to-realize-about-sports-massage
https://images.google.com.ng/url?sa=t&url=https://daeguop.weebly.com/blog/all-that-youve-at-any-point-needed-to-realize-about-sports-massage
https://images.google.com.na/url?sa=t&url=https://daeguop.weebly.com/blog/all-that-youve-at-any-point-needed-to-realize-about-sports-massage
https://images.google.com.mz/url?sa=t&url=https://daeguop.weebly.com/blog/all-that-youve-at-any-point-needed-to-realize-about-sports-massage
https://images.google.com.my/url?sa=t&url=https://daeguop.weebly.com/blog/all-that-youve-at-any-point-needed-to-realize-about-sports-massage
https://images.google.com.mx/url?sa=t&url=https://daeguop.weebly.com/blog/all-that-youve-at-any-point-needed-to-realize-about-sports-massage
https://images.google.com.mt/url?sa=t&url=https://daeguop.weebly.com/blog/all-that-youve-at-any-point-needed-to-realize-about-sports-massage
https://images.google.com.ly/url?sa=t&url=https://daeguop.weebly.com/blog/all-that-youve-at-any-point-needed-to-realize-about-sports-massage
https://images.google.com.lb/url?sa=t&url=https://daeguop.weebly.com/blog/all-that-youve-at-any-point-needed-to-realize-about-sports-massage
https://images.google.com.kw/url?sa=t&url=https://daeguop.weebly.com/blog/all-that-youve-at-any-point-needed-to-realize-about-sports-massage
https://images.google.com.kh/url?sa=t&url=https://daeguop.weebly.com/blog/all-that-youve-at-any-point-needed-to-realize-about-sports-massage
https://images.google.com.jm/url?sa=t&url=https://daeguop.weebly.com/blog/all-that-youve-at-any-point-needed-to-realize-about-sports-massage
https://images.google.com.hk/url?sa=t&url=https://daeguop.weebly.com/blog/all-that-youve-at-any-point-needed-to-realize-about-sports-massage
https://images.google.com.gt/url?sa=t&url=https://daeguop.weebly.com/blog/all-that-youve-at-any-point-needed-to-realize-about-sports-massage
https://images.google.com.gi/url?sa=t&url=https://daeguop.weebly.com/blog/all-that-youve-at-any-point-needed-to-realize-about-sports-massage
https://images.google.com.gh/url?sa=t&url=https://daeguop.weebly.com/blog/all-that-youve-at-any-point-needed-to-realize-about-sports-massage
https://images.google.com.fj/url?sa=t&url=https://daeguop.weebly.com/blog/all-that-youve-at-any-point-needed-to-realize-about-sports-massage
https://images.google.com.et/url?sa=t&url=https://daeguop.weebly.com/blog/all-that-youve-at-any-point-needed-to-realize-about-sports-massage
https://images.google.com.eg/url?sa=t&url=https://daeguop.weebly.com/blog/all-that-youve-at-any-point-needed-to-realize-about-sports-massage
https://images.google.com.ec/url?sa=t&url=https://daeguop.weebly.com/blog/all-that-youve-at-any-point-needed-to-realize-about-sports-massage
https://images.google.com.do/url?sa=t&url=https://daeguop.weebly.com/blog/all-that-youve-at-any-point-needed-to-realize-about-sports-massage
https://images.google.com.cy/url?sa=t&url=https://daeguop.weebly.com/blog/all-that-youve-at-any-point-needed-to-realize-about-sports-massage
https://images.google.com.cu/url?sa=t&url=https://daeguop.weebly.com/blog/all-that-youve-at-any-point-needed-to-realize-about-sports-massage
https://images.google.com.co/url?sa=t&url=https://daeguop.weebly.com/blog/all-that-youve-at-any-point-needed-to-realize-about-sports-massage
https://images.google.com.bz/url?sa=t&url=https://daeguop.weebly.com/blog/all-that-youve-at-any-point-needed-to-realize-about-sports-massage
https://images.google.com.br/url?sa=t&url=https://daeguop.weebly.com/blog/all-that-youve-at-any-point-needed-to-realize-about-sports-massage
https://images.google.com.bo/url?sa=t&url=https://daeguop.weebly.com/blog/all-that-youve-at-any-point-needed-to-realize-about-sports-massage
https://images.google.com.bn/url?sa=t&url=https://daeguop.weebly.com/blog/all-that-youve-at-any-point-needed-to-realize-about-sports-massage
https://images.google.com.bh/url?sa=t&url=https://daeguop.weebly.com/blog/all-that-youve-at-any-point-needed-to-realize-about-sports-massage
https://images.google.com.bd/url?sa=t&url=https://daeguop.weebly.com/blog/all-that-youve-at-any-point-needed-to-realize-about-sports-massage
https://images.google.com.au/url?sa=t&url=https://daeguop.weebly.com/blog/all-that-youve-at-any-point-needed-to-realize-about-sports-massage
https://images.google.com.ar/url?sa=t&url=https://daeguop.weebly.com/blog/all-that-youve-at-any-point-needed-to-realize-about-sports-massage
https://images.google.com.ag/url?sa=t&url=https://daeguop.weebly.com/blog/all-that-youve-at-any-point-needed-to-realize-about-sports-massage
https://images.google.com.af/url?sa=t&url=https://daeguop.weebly.com/blog/all-that-youve-at-any-point-needed-to-realize-about-sports-massage
https://images.google.co.zm/url?sa=t&url=https://daeguop.weebly.com/blog/all-that-youve-at-any-point-needed-to-realize-about-sports-massage
https://images.google.co.za/url?sa=t&url=https://daeguop.weebly.com/blog/all-that-youve-at-any-point-needed-to-realize-about-sports-massage
https://images.google.co.za/url?q=https://daeguop.weebly.com/blog/all-that-youve-at-any-point-needed-to-realize-about-sports-massage
https://images.google.co.ve/url?sa=t&url=https://daeguop.weebly.com/blog/all-that-youve-at-any-point-needed-to-realize-about-sports-massage
https://images.google.co.uz/url?sa=t&url=https://daeguop.weebly.com/blog/all-that-youve-at-any-point-needed-to-realize-about-sports-massage
https://images.google.co.uk/url?sa=t&url=https://daeguop.weebly.com/blog/all-that-youve-at-any-point-needed-to-realize-about-sports-massage
https://images.google.co.ug/url?sa=t&url=https://daeguop.weebly.com/blog/all-that-youve-at-any-point-needed-to-realize-about-sports-massage
https://images.google.co.tz/url?sa=t&url=https://daeguop.weebly.com/blog/all-that-youve-at-any-point-needed-to-realize-about-sports-massage
https://images.google.co.th/url?sa=t&url=https://daeguop.weebly.com/blog/all-that-youve-at-any-point-needed-to-realize-about-sports-massage
https://images.google.co.th/url?q=https://daeguop.weebly.com/blog/all-that-youve-at-any-point-needed-to-realize-about-sports-massage
https://images.google.co.nz/url?sa=t&url=https://daeguop.weebly.com/blog/all-that-youve-at-any-point-needed-to-realize-about-sports-massage
https://images.google.co.ma/url?sa=t&url=https://daeguop.weebly.com/blog/all-that-youve-at-any-point-needed-to-realize-about-sports-massage
https://images.google.co.ls/url?sa=t&url=https://daeguop.weebly.com/blog/all-that-youve-at-any-point-needed-to-realize-about-sports-massage
https://images.google.co.kr/url?sa=t&url=https://daeguop.weebly.com/blog/all-that-youve-at-any-point-needed-to-realize-about-sports-massage
https://images.google.co.kr/url?q=https://daeguop.weebly.com/blog/all-that-youve-at-any-point-needed-to-realize-about-sports-massage
https://images.google.co.ke/url?sa=t&url=https://daeguop.weebly.com/blog/all-that-youve-at-any-point-needed-to-realize-about-sports-massage
https://images.google.co.jp/url?sa=t&url=https://daeguop.weebly.com/blog/all-that-youve-at-any-point-needed-to-realize-about-sports-massage
https://images.google.co.in/url?sa=t&url=https://daeguop.weebly.com/blog/all-that-youve-at-any-point-needed-to-realize-about-sports-massage
https://images.google.co.il/url?sa=t&url=https://daeguop.weebly.com/blog/all-that-youve-at-any-point-needed-to-realize-about-sports-massage
https://images.google.co.id/url?sa=t&url=https://daeguop.weebly.com/blog/all-that-youve-at-any-point-needed-to-realize-about-sports-massage
https://images.google.co.id/url?q=https://daeguop.weebly.com/blog/all-that-youve-at-any-point-needed-to-realize-about-sports-massage
https://images.google.co.cr/url?sa=t&url=https://daeguop.weebly.com/blog/all-that-youve-at-any-point-needed-to-realize-about-sports-massage
https://images.google.co.cr/url?q=https://daeguop.weebly.com/blog/all-that-youve-at-any-point-needed-to-realize-about-sports-massage
https://images.google.co.ck/url?sa=t&url=https://daeguop.weebly.com/blog/all-that-youve-at-any-point-needed-to-realize-about-sports-massage
https://images.google.co.bw/url?sa=t&url=https://daeguop.weebly.com/blog/all-that-youve-at-any-point-needed-to-realize-about-sports-massage
https://images.google.cm/url?sa=t&url=https://daeguop.weebly.com/blog/all-that-youve-at-any-point-needed-to-realize-about-sports-massage
https://images.google.cl/url?sa=t&url=https://daeguop.weebly.com/blog/all-that-youve-at-any-point-needed-to-realize-about-sports-massage
https://images.google.ci/url?sa=t&url=https://daeguop.weebly.com/blog/all-that-youve-at-any-point-needed-to-realize-about-sports-massage
https://images.google.ch/url?sa=t&url=https://daeguop.weebly.com/blog/all-that-youve-at-any-point-needed-to-realize-about-sports-massage
https://images.google.cg/url?sa=t&url=https://daeguop.weebly.com/blog/all-that-youve-at-any-point-needed-to-realize-about-sports-massage
https://images.google.cd/url?sa?sa=t&url=https://daeguop.weebly.com/blog/all-that-youve-at-any-point-needed-to-realize-about-sports-massage
https://images.google.ca/url?sa=t&url=https://daeguop.weebly.com/blog/all-that-youve-at-any-point-needed-to-realize-about-sports-massage
https://images.google.by/url?sa=t&url=https://daeguop.weebly.com/blog/all-that-youve-at-any-point-needed-to-realize-about-sports-massage
https://images.google.bs/url?sa=t&url=https://daeguop.weebly.com/blog/all-that-youve-at-any-point-needed-to-realize-about-sports-massage
https://images.google.bi/url?sa=t&url=https://daeguop.weebly.com/blog/all-that-youve-at-any-point-needed-to-realize-about-sports-massage
https://images.google.bg/url?sa=t&url=https://daeguop.weebly.com/blog/all-that-youve-at-any-point-needed-to-realize-about-sports-massage
https://images.google.bf/url?sa=t&url=https://daeguop.weebly.com/blog/all-that-youve-at-any-point-needed-to-realize-about-sports-massage
https://images.google.be/url?sa=t&url=https://daeguop.weebly.com/blog/all-that-youve-at-any-point-needed-to-realize-about-sports-massage
https://images.google.ba/url?sa=t&url=https://daeguop.weebly.com/blog/all-that-youve-at-any-point-needed-to-realize-about-sports-massage
https://images.google.ba/url?q=https://daeguop.weebly.com/blog/all-that-youve-at-any-point-needed-to-realize-about-sports-massage
https://www.businessinsider.com.au/?s=https://www.ce-top10.com/
https://www.ehow.com/search?q=https://www.ce-top10.com/
https://www.codeproject.com/search.aspx?q=https://www.ce-top10.com/
https://www.javaworld.com/search?query=https://www.ce-top10.com/
https://www.meetup.com/find/?keywords=https://www.ce-top10.com/
https://www.familylife.com/?s=https://www.ce-top10.com/
https://thefamilydinnerproject.org/?s=https://www.ce-top10.com/
https://www.ufs.ac.za/Search-Results?indexCatalogue=All-Sites-Search-Index&searchQuery=https://https://www.ce-top10.com/
https://www.glamour.com/search?q=HTTPS%3A%2F%2Fhttps://www.ce-top10.com/
https://www.bloomberg.com/search?query=https://https://www.ce-top10.com/
https://www.chalmers.se/en/search/Pages/default.aspx?q=https://www.ce-top10.com/
https://en-urban.tau.ac.il/tau/search?keys=https://https://www.ce-top10.com/
https://www.eaie.org/search.html?queryStr=https://www.ce-top10.com/
https://www.co.monterey.ca.us/how-do-i/search?q=https://www.ce-top10.com/
https://www.handbook.fca.org.uk/handbook?site-search=https://www.ce-top10.com/
https://iconic.ftn.uns.ac.rs/?s=https://www.ce-top10.com/
https://mixxmix.com/product/search.html?banner_action=&keyword=https://www.ce-top10.com/
https://link.springer.com/search?query=https://www.ce-top10.com/
https://www.sciencedirect.com/search?qs=https://www.ce-top10.com/
https://www.nature.com/search?q=https://www.ce-top10.com/
https://www.sapo.pt/pesquisa/web/tudo?q=https://www.ce-top10.com/
https://videos.sapo.pt/search.html?word=https://www.ce-top10.com/
https://www.nbcnews.com/search/?q=https://www.ce-top10.com/
https://discover.hubpages.com/search?query=https://www.ce-top10.com/
https://search.sheffield.ac.uk/s/search.html?query=https://www.ce-top10.com/
https://news.abs-cbn.com/special-pages/search?q=https://www.ce-top10.com/#gsc.tab=0&gsc.q=https://www.ce-top10.com/
https://www.microsoft.com/nl-nl/search/explore?q=https://www.ce-top10.com/
https://en.wikipedia.org/w/index.php?search=https://www.ce-top10.com/
https://www.istockphoto.com/nl/search/2/image?
family=creative&phrase=https://www.ce-top10.com/
https://github.com/search?q=https://www.ce-top10.com/
https://www.youtube.com/results?search_query=https://www.ce-top10.com/
https://play.google.com/store/search?q=https://www.ce-top10.com/
https://www.globo.com/busca/?q=https://www.ce-top10.com/
https://www.hugedomains.com/domain_search.cfm?domain_name=https://www.ce-top10.com/
https://www.reuters.com/site-search/?query=https://www.ce-top10.com/
https://www.brandbucket.com/search?q=https://www.ce-top10.com/
https://www.weebly.com/domains?search=https://www.ce-top10.com/
https://www.gmanetwork.com/news/#/search;query=https://www.ce-top10.com/
https://edex.adobe.com/search?q=https://www.ce-top10.com/
https://search.usa.gov/search?utf8=%E2%9C%93&affiliate=www.healthit.gov&query=https://www.ce-top10.com/
https://www.tumblr.com/search/https:https://www.businessinsider.com.au/?s=https://www.ce-top10.com/
https://www.ehow.com/search?q=https://www.ce-top10.com/
https://www.codeproject.com/search.aspx?q=https://www.ce-top10.com/
https://www.javaworld.com/search?query=https://www.ce-top10.com/
https://www.meetup.com/find/?keywords=https://www.ce-top10.com///casinobulk.com/
https://www.deviantart.com/search?q=https://www.ce-top10.com/
https://domains.lycos.com/search/?search=https://www.ce-top10.com/
https://www.instructables.com/howto/https://www.ce-top10.com/
https://discover.hubpages.com/search?query=https://www.ce-top10.com/
https://www.soup.io/?s=https://www.ce-top10.com/
Leave a comment